Our Story - Shogun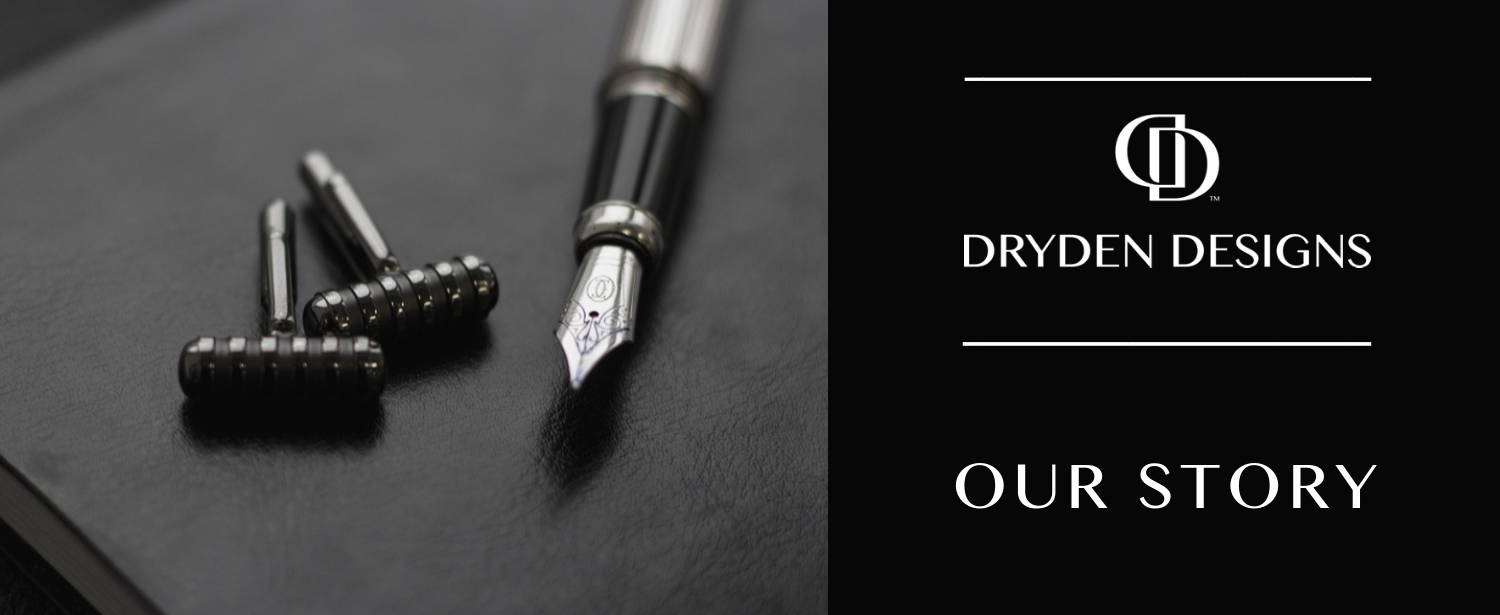 ---
Dryden Designs is a family-run company started by our founder and CEO, Michael Dryden, a master calligraphy artist and fountain pen aficionado. Fed up of extortionately marked up writing instruments that proved all too often unreliable, Michael set out to create his own line of pens, initially for his own personal use.
His creations were centered on a design philosophy that ensured all his pens provided an exceptionally high-precision writing experience while at the same time being drop-dead gorgeous. Most importantly, he wanted his pens to be accessible to all and, by cutting out the middle men of distributors and retailers, our offer some of the most competitively priced pens in the luxury market.
Today, Dryden Designs is a highly respected, prominent business in the global luxury writing instruments arena. It's philosophy of holding creativity at its heart has allowed us to keep with some of the most established brands, providing exception value but at a fraction of the cost.
---
Skilled and dedicated teams of expert craftsmen have always been integral to the success of Dryden Designs.
Each Dryden Pen is hand assembled and hand tested by a Dryden expert. From checking every nib for smoothness to making sure the quality of each pen is beyond magnificent. With every touch, we've grounded our legacy of crafting fine writing instruments that always give wings to limitless possibilities.
For more information about our craftsmanship, click the link below.
---
Over time we've redefined elegance as the perfect balance of beauty and innovation. We've devoted ourselves to making our pens emblems of elegance, meant to empower those that write with a Dryden to leave their mark of English sophistication.
With a pen to suit your unique tastes, explore our decadent collections and find a pen that speaks to you.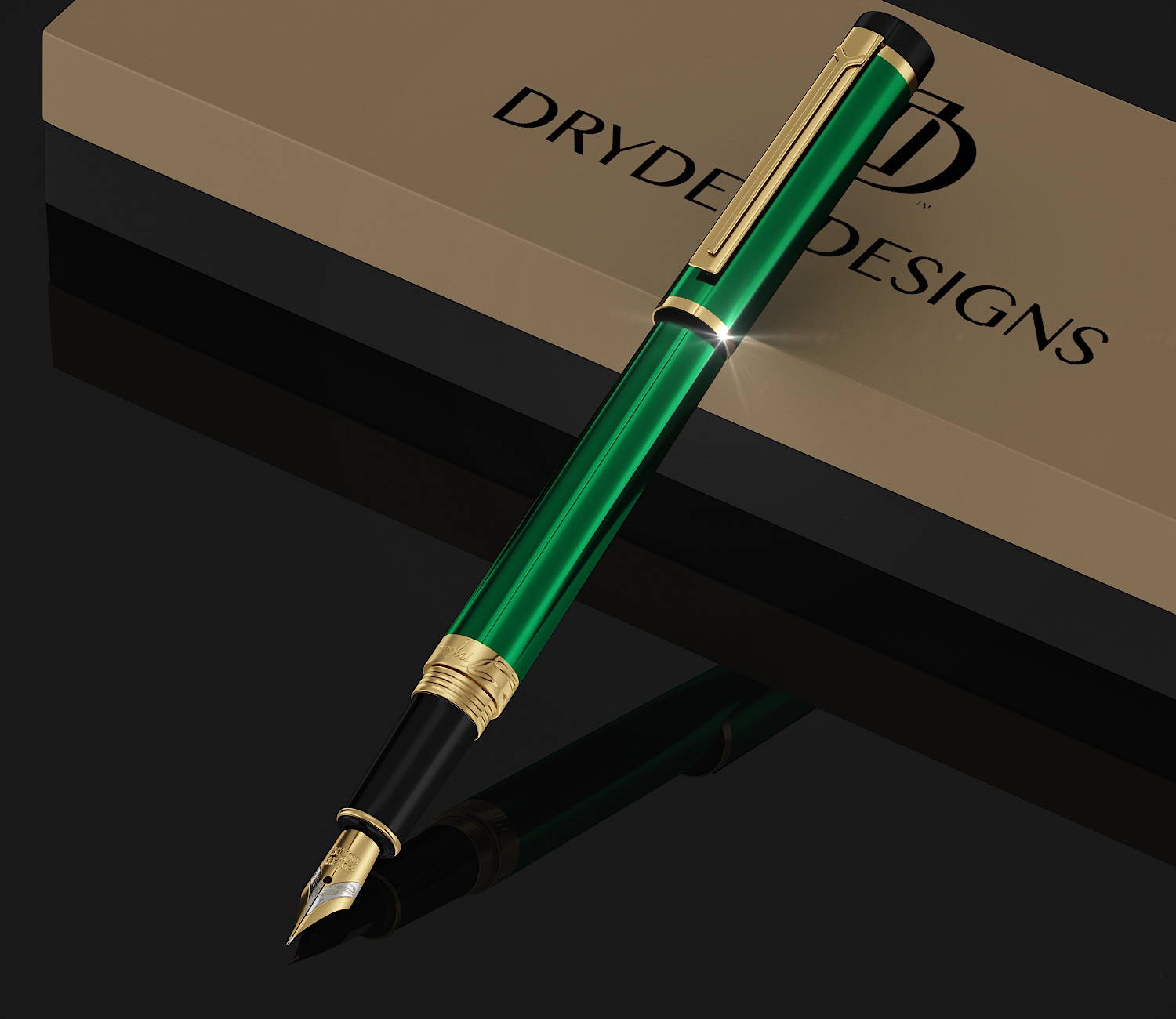 ---
WORLD CLASS CUSTOMER SERVICE
When you buy from us, you're not just making an ordinary online purchase. You're entering into an experience that will be as seamless as drinking water from a cup. We process all orders within 24 hours and with warehouses located locally across the North American and Europe, we aim to have your items delivered to you within 3 to 5 business days.
Any issues? We have a world class customer service at your disposal to help you with any issues.
Say hello to them at customers@dryden.design .